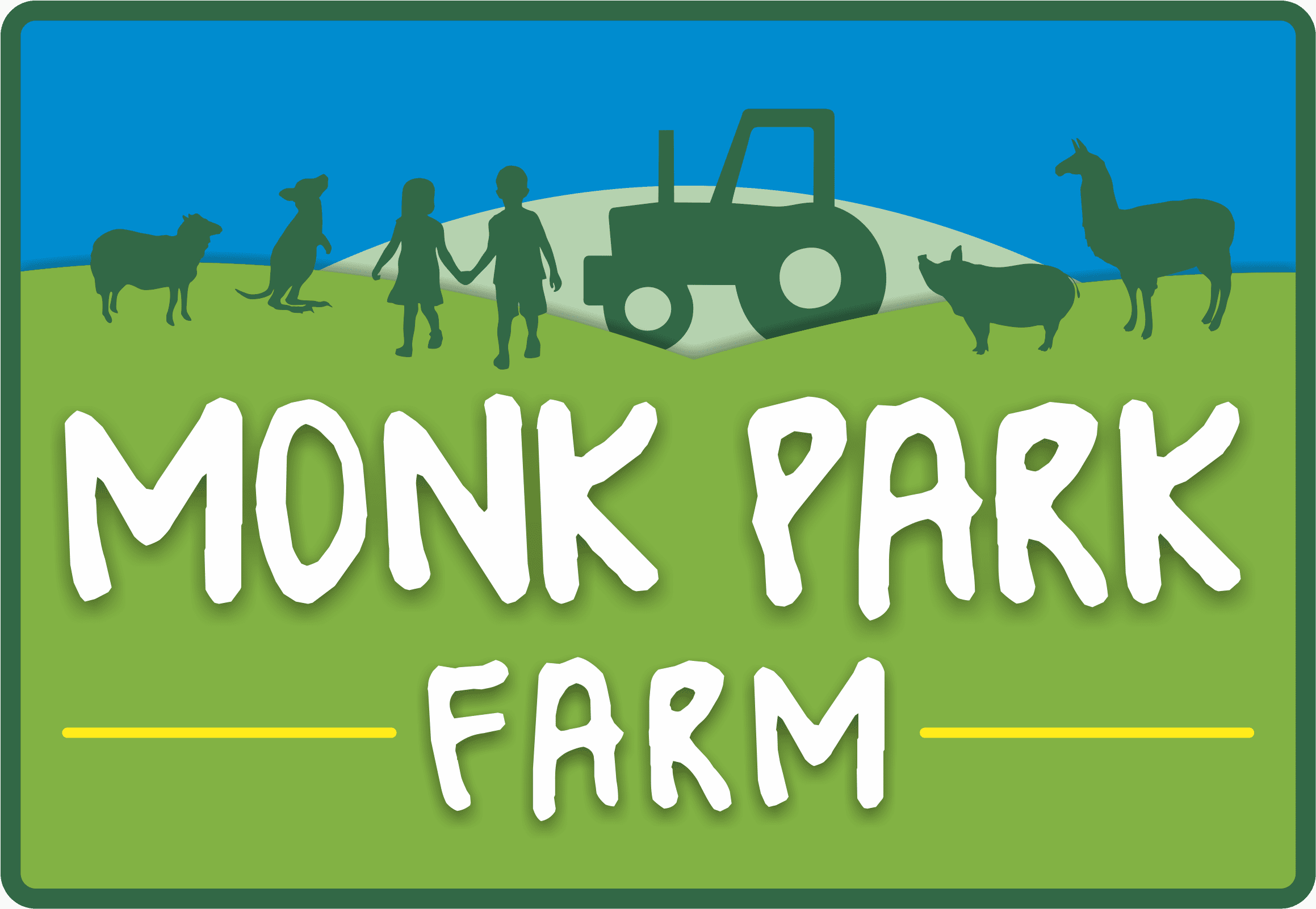 Monk Park Farm Online Ticket Sales Terms & Conditions
Your commitment to us
When you confirm your purchase, you are accepting that these terms and conditions form the basis of any contract between Monk Park Farm and yourself. No contract exists between yourself and Monk Park Farm for the sale of any tickets until we have received and accepted your order and received payment in full. Once cleared funds are received, there is a binding contract between us.
Prices
The description and price of tickets you order will be shown on the Monk Park Farm website at the time you place your order. Prices are in UK Sterling and inclusive of any applicable taxes. There are no surcharges and once you have paid, we will not increase the price of your tickets. Prices displayed on the website are subject to change without notice. We accept most major credit and debit cards in partnership with our payment gateway.
Online Security
To ensure that your online shopping experience is secure, your credit / debit card details will be encrypted on a secure server to minimize the possibility of someone being able to read them as they are sent over the Internet.
Limitation of Liability
Monk Park Farm's total liability for in contract, tort (including negligence or breach of statutory duty), misrepresentation, restitution or otherwise, arising in connection with the performance or contemplated performance of this agreement shall be limited to the price paid for the goods.
The limitation on any exclusion from liability contained in these conditions shall be subject to the provisions of second 2(1) of the Unfair Contract Terms Act 1977.
Monk Park Farm will not be liable in any amount for failure to perform any obligation under this agreement if such failure is caused by the occurrence of any unseen event beyond its reasonable control including without limitation Internet and Communication outages, fire, flood, war or act of God.
Severance
If any provision of this Agreement is held to be invalid or unenforceable, such provision shall be struck out and the remaining provisions shall remain in force.
Online Tickets Terms & Conditions of use
(i) Tickets purchased online may not be used in conjunction with any other special offer, promotions or vouchers.
(ii) Online tickets cannot be used in relation to any group booking or birthday party booking.
(iii) No refunds are given once the online ticket has been purchased. Usually Monk Park Farm tickets are non-transferable and non-refundable.  In the current times we are happy to move your bookings for you.
(iv) Any discounts or offers online are available for limited quantities and periods only and shall not be available on bookings made in person.
(v) Entry is only permissible when the Online Ticket is presented at Monk Park Farm, this can be printed or shown on a phone screen.
(vi) All persons covered by an Online Ticket must enter the attraction at the same time, or have a copy of the Online Ticket when entering Monk Park Farm.
(vii) Tickets purchased as Online Tickets are valid for the pre-booked date, however in the current times we are happy to move your bookings for you.  Should they be used on dates other than that for which they were purchased, Monk Park Farm reserve the right to refuse entry. If the Online Ticket purchase price is higher than the on the day admission charge no refund will be given. On the day prices exclude any current on the day offers/discounts.
(viii) If 'Senior' tickets are purchased as Online Tickets, Monk Park Farm reserve the right to ask for proof of status.  Visitors who have any of the below documentation are entitled to one free carer ticket, the visitor with the disability and any further members of their party will pay full price. You will be asked to show your documentation to a member of our Welcome Team on arrival (on each visit). You will need one of the following documents:
• Disability Living Allowance or Attendance Allowance award letter (dated within the last 12 months).
• Personal Independence Payment letter (dated within the last 12 months).
• Letter from GP or consultant (dated within the last 12 months) confirming the need for a full-time carer. This does not need to be a letter of diagnosis.
For visitors who require more than one carer we ask that you bring documentation stating this (as above).
(ix) No Online Ticket may be resold.
(x) If the Online Ticket is scanned and shows that it has already been redeemed then entry will be refused.
(xi) Any queries should be put in writing to the Management Team, Monk Park Farm, Green Lane, Bagby YO7 2AG.
(xii) Children under 16 must be accompanied by an adult. No refunds are available for unused tickets.
(xiii) The credit or debit card used to purchase the tickets must be brought with you on the day of your visit, together with your Online Ticket.
Event tickets
We will endeavour to ensure that special Events go ahead as per the schedule.  However, we reserve the right, without prior notice, to change the programme of special Event tickets.  Monk Park Farm in its absolute discretion reserves the right to close the whole or any part of the special Event / Monk Park Farm site at any time or to restrict the number of persons having access to the special Event / Monk Park Farm site.
The reason for any closure or restriction provided by this condition may include, but not limited to, the following – Covid-19 restrictions, technical or operational reasons, capacity, inclement weather, special events or to ensure the safety and security of visitors or staff or if Monk Park Farm reasonably considers the circumstances so require.  If the special Event / Monk Park Farm site is closed for any of the reasons set out above, we reserve the right to offer substitute tickets for admission to Monk Park Farm on an alternative date.