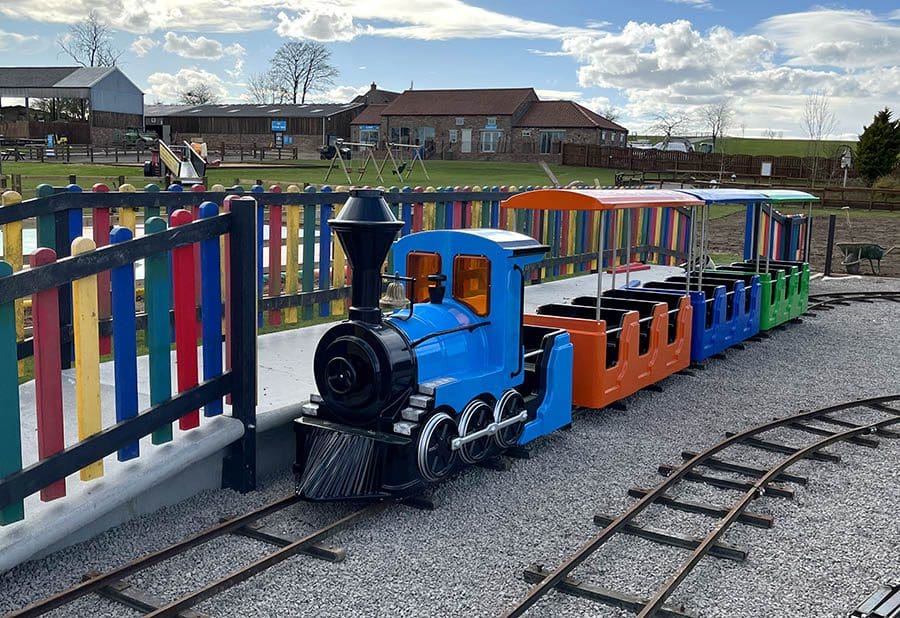 New for 2022… Train Ride & Air Bouncers
As part of our redevelopment we have installed a mini train ride 'The Monk Park Express' which is a gentle ride for all ages.
We have also installed 2 giant Air Bouncers which are great fun and provide a unique bouncing experience but at a low level and they are suitable for all ages… but you might need a drink or ice cream after burning off all those calories!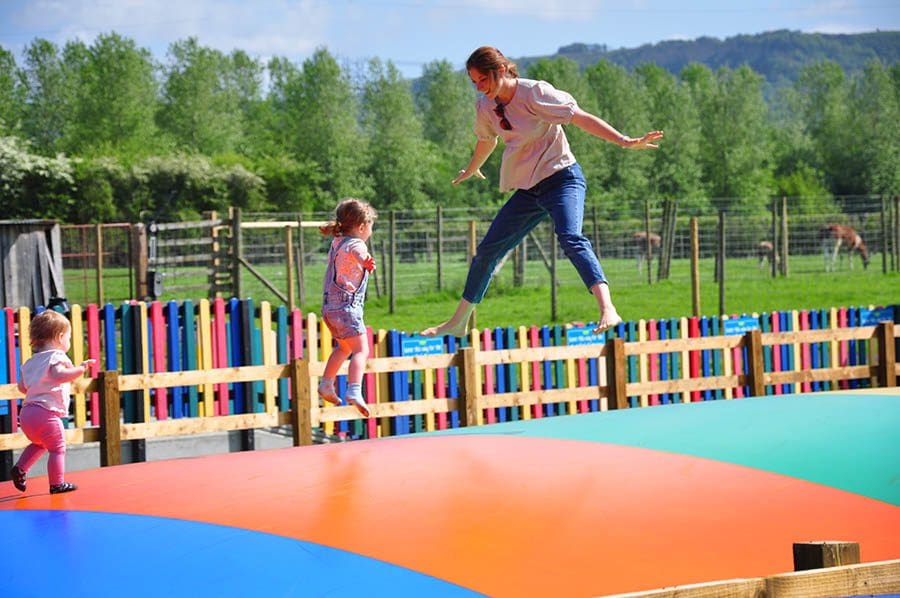 Footpaths…
In response to feedback received during our first year of ownership, we have changed the majority of our gravel paths to tarmac to make getting around easier with pushchairs, buggies and wheelchairs. Accessibility is very important to us so please bare with us whilst we continue to make improvements.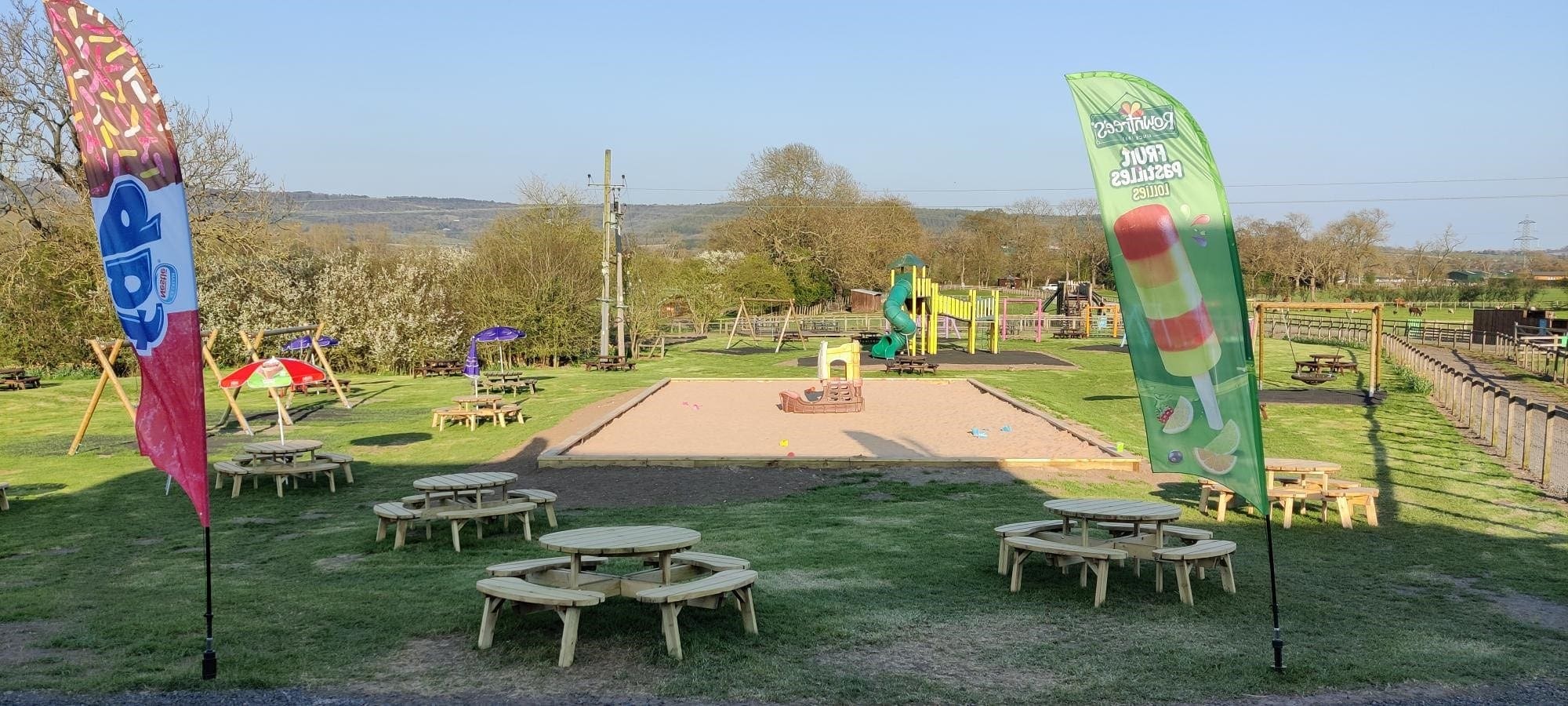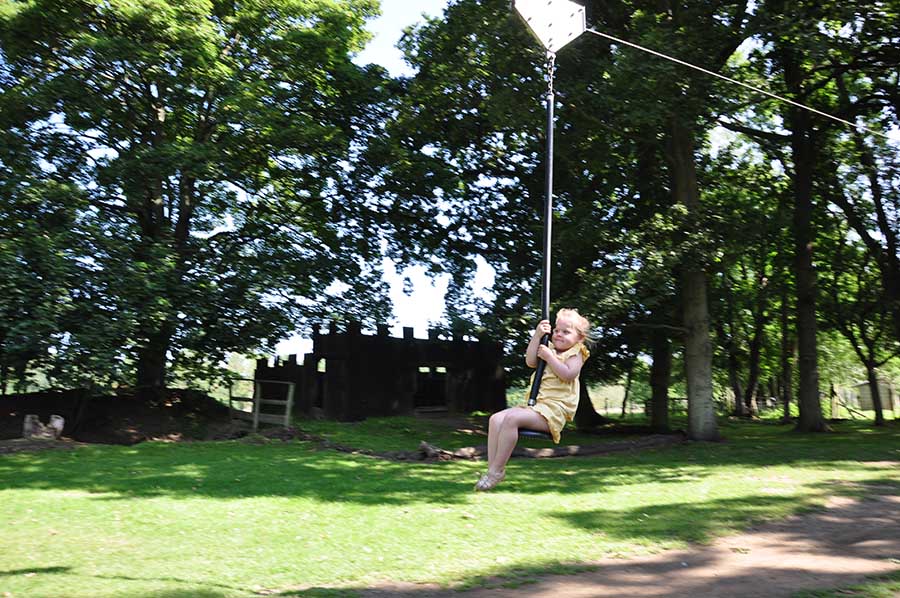 Outdoor Play Area
Recently upgraded, the outdoor play and picnic area is a fantastic large open space with plenty of tables, perfect for families to enjoy time relaxing, whilst the kids can enjoy time climbing and exploring.
We have a large sandpit for digging and building, we provide buckets and spades too.
We have a second play area down by the lake which has a zip wire, play fort and swings. This has been extended and will be open soon (we're just waiting for the grass to grow!)
A hand wash area and animal feed station are also located nearby.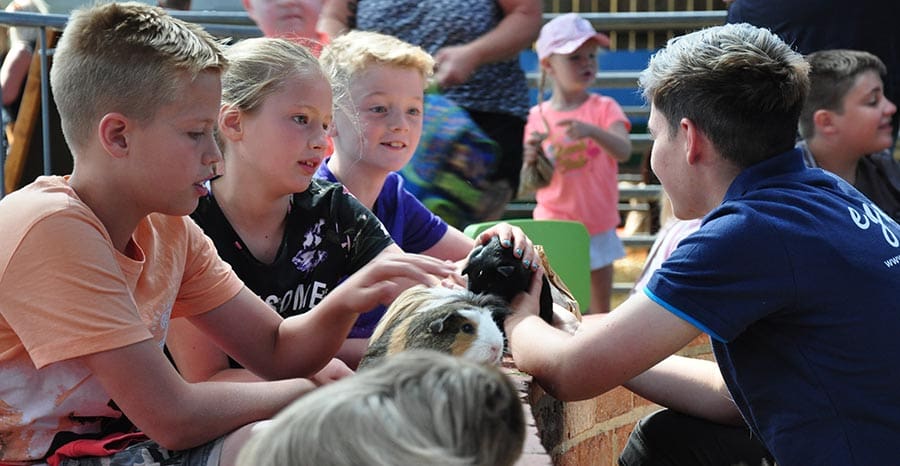 Indoor Petting Barn
– Extended for 2022!
Our indoor petting barn is open daily. Get up close with Guinea Pigs, baby Chicks, our Hen, and Rabbit. Depending on the time of year you can also see baby Lambs, Goats, Llamas and pigs.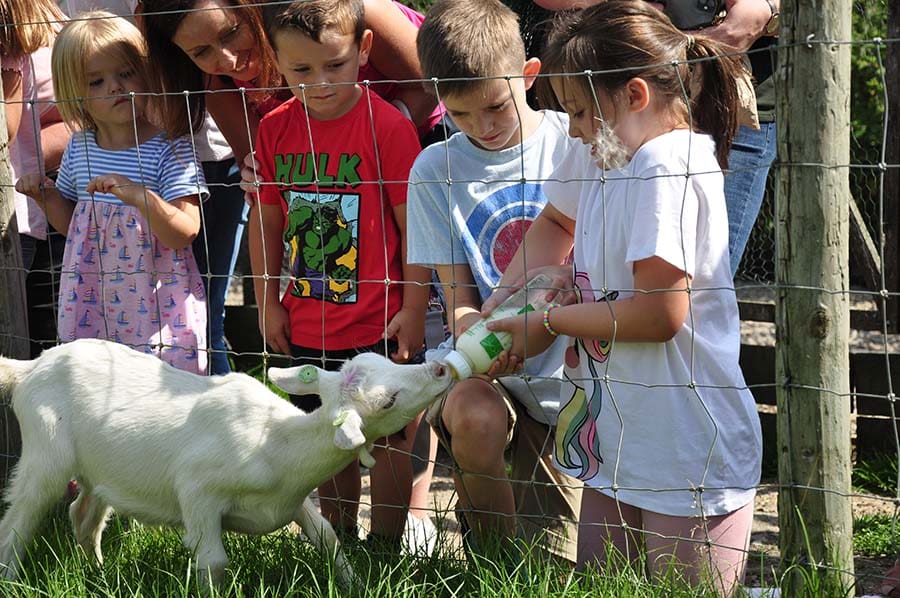 Bottle Feeding the Young Animals
At certain times of the year we hold bottle feeding sessions for the lambs, calves and kids. Please check the notice board in the entrance courtyard on arrival for times, location and availability.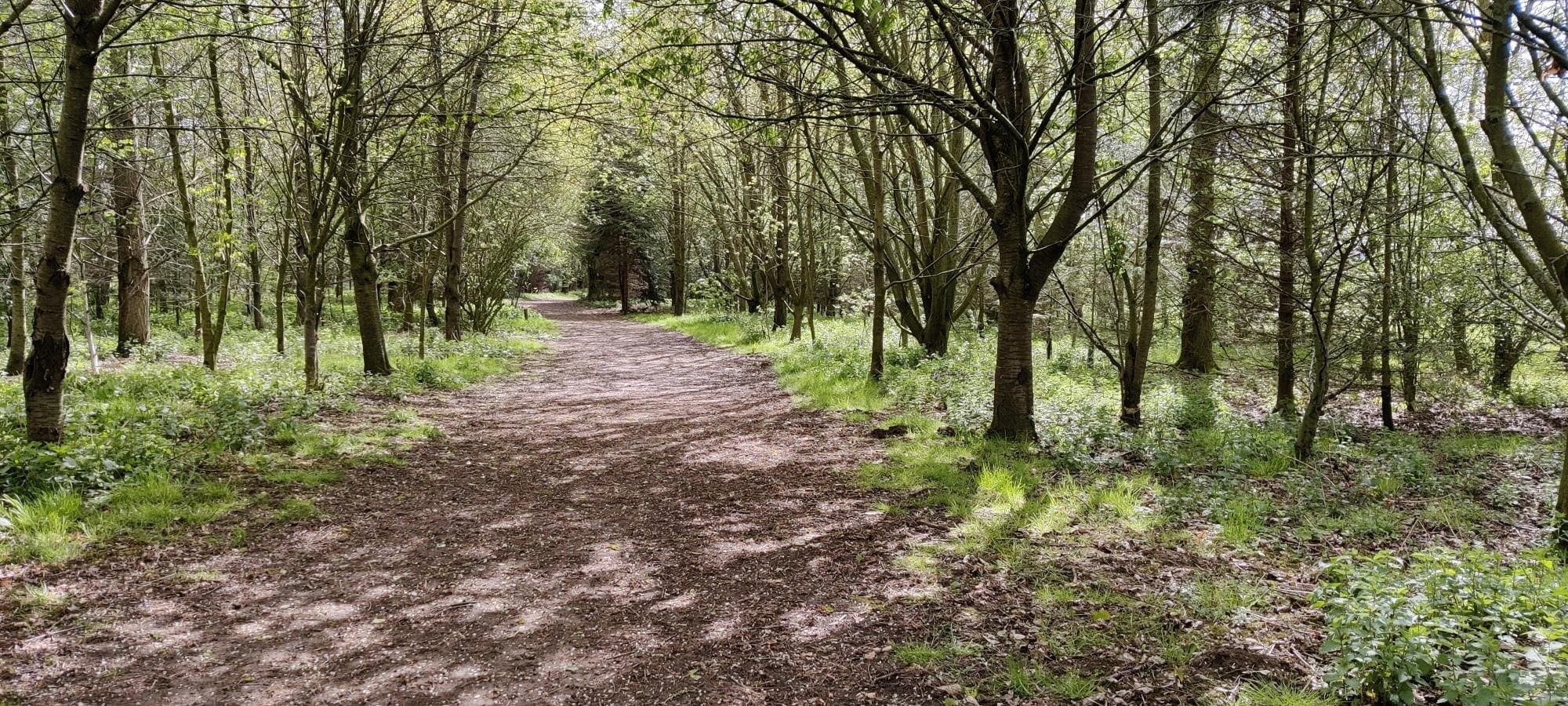 The Woodland Walk
Your chance to explore with a relaxing walk around the park, discover Llamas, Alpacas, Sheep, Goats and an array of other animals. Take a walk through our Woodland Walk along side Balk Beck.
Whilst we have been working hard to make our footpaths more accessible for pushchairs and wheelchair users, the Woodland Walk can still be tricky in certain conditions. We appreciate your patience while we improve this area of the Park.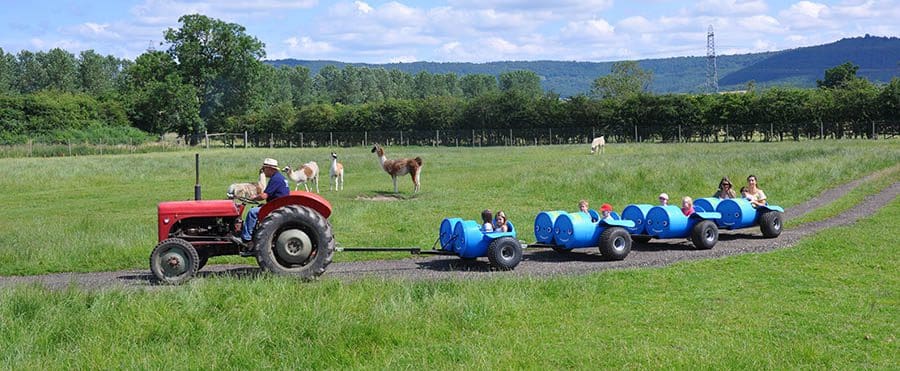 The Barrel Ride
Our fantastic barrel ride operates at various times throughout the day depending on demand. Take a mini safari ride through the Deer and Llama park pulled by a vintage red tractor. (At additional cost)

Ride-on Toys
Ideal for younger children – our ride-on toys are a great way of giving kids a safe way of burning off a bit of energy.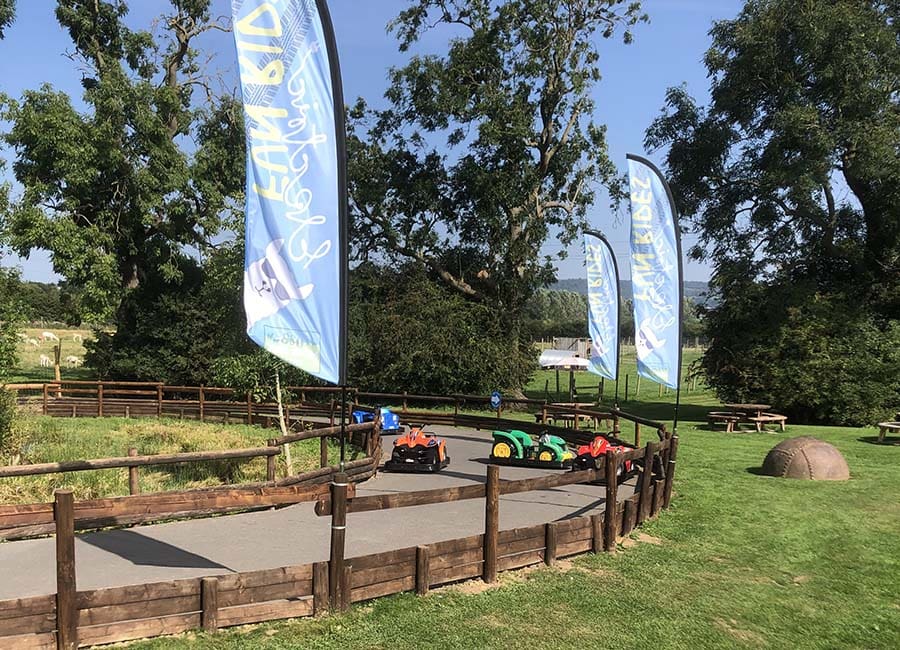 Electric Fun Rides
Our latest attraction – take the wheel of one of fabulous electric ride-on vehicles. Suitable for all ages but younger children will need to be accompanied by an adult. They are coin operated and £1 per ride so remember to bring change! 
On busy days we may have to restrict the numbers of children in the Petting Barn to protect the young animals.